Where to stay in El Nido Palawan
So which part of El Nido is the best to stay in?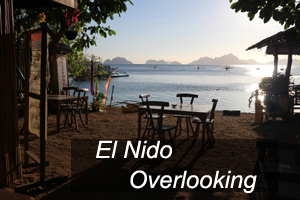 Budget, style and location
Accommodation in El Nido town proper is more expensive but you are right on top of everything you could need, so you can walk everywhere. There is accommodation right on the beach and on the streets behind.
El Nido Overlook has the advantage of being a quieter location and offering cheaper accommodation, you do need to walk into town (10 minutes) but it does have its own bars and restaurants.
Click here for accommodation
Now you have arrived chosen your place to stay, what now?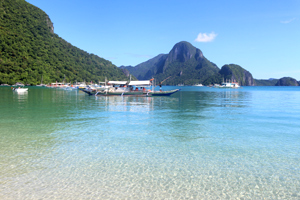 Relax, active, drink, dive, eat?
Well there is lots to do in and around the little village of El Nido.
Restaurants, bars, cafes line the beachfront and in the town.
Activity centres offer diving, island hopping and day trips to nearby beaches.
Climb the hill behind the town for views over the bay.
Chill on the beach and relax.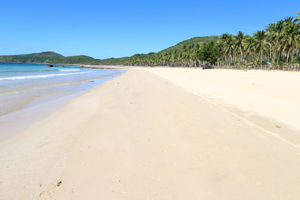 North of el Nido along the tar road is Nacpan beach a secret that is slowly getting discovered, but if you like long white sandy beaches with very few people in sight then this is the place for you.
To get there rent a bike, hire a trike or take the jeepney from the bus station.
There are a few food stalls along the beach and very little else, pack some food and drink and stroll just a few minutes along the beach for your own private picnic.