Visiting Sesriem
Places to stay INSIDE the park
Location: Namibia South West Africa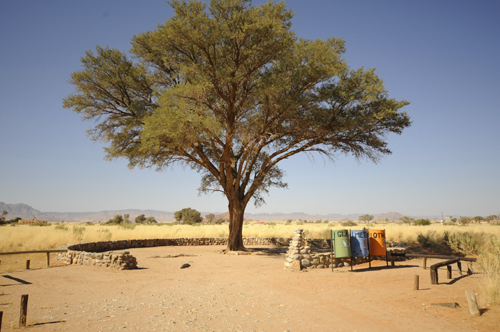 Staying inside the park to gain advantage of that extra hour in the morning is limited to only two places:
Namibia Wildlife Resorts Sesreim Camping which has 24 camping sites each in its own area with a water tap, rubbish bins, an electric point and a light that doesn't always work. Most of the camping sites have a tree offering limited shade, there are communal toilet/shower blocks and there is a swimming pool to cool off in.
Below is a link for prices and booking of Namibia Wildlife Resorts Sesreim Camping

These camping sites book up far in advance and in peak holiday seasons (June to December) availability is very tricky, plan well in advance to get one of these sites, turning up with no booking most times of the year will leave you driving around outside looking for somewhere else and that is not what you want to do after a long hot drive.
Sossus Dune Lodge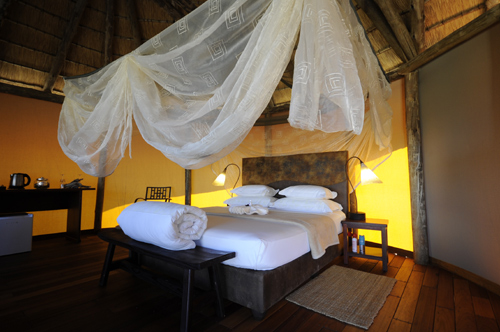 The only other choice for staying inside the park is the Eco lodge run by Namibia Wildlife Resorts called Sossus Dune Lodge, this is a tented camp built on raised platforms so as to leave mimimum impact on the envoirnment, each private chalet has a very comfy bed, tea/coffee, ensuite bathroom. a fan and stunning views into the desert, there is no airconditioning. It is a lovely romantic, peaceful place to stay and they have a bar restaurant and swimming pool.
Below is a link for prices and booking of Namibia Wildlife Resorts Sossus Dune Lodge
The two gates of Sesriem.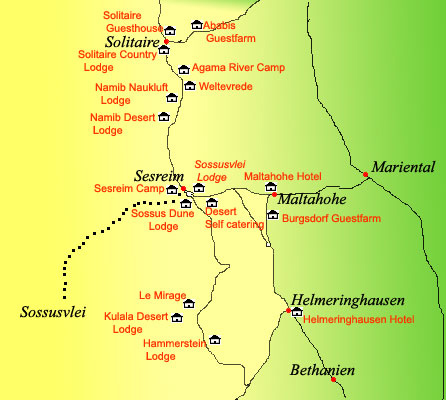 Fortunately outside of the park there are quite a few other options for accommodation in the area, depsite the fact that there is no towns close by many lodges have opened up along the park border providing a variety of places to stay including camping, tented camps and rooms.
All the places are quite small, there are no mega hundred plus room hotels here, they tend to be more personal quiet 5 to 20 room places with maybe one or two camp sites so they still get booked up in advance.
Above is a map showing some of the other places, for a complete list visit: