Learning to surf
I love the water I dive, swim, kayak now its time to surf
Location: Siargao Philippines
Aaaah surfing .... images of bronzed fit bodies skipping along the turquoise waters onto a white sandy beach where they prop up their surf boards then stand chatting under the swaying palm trees, the sound of the beach boys playing on the radio floats through the air, a perfect afternoon.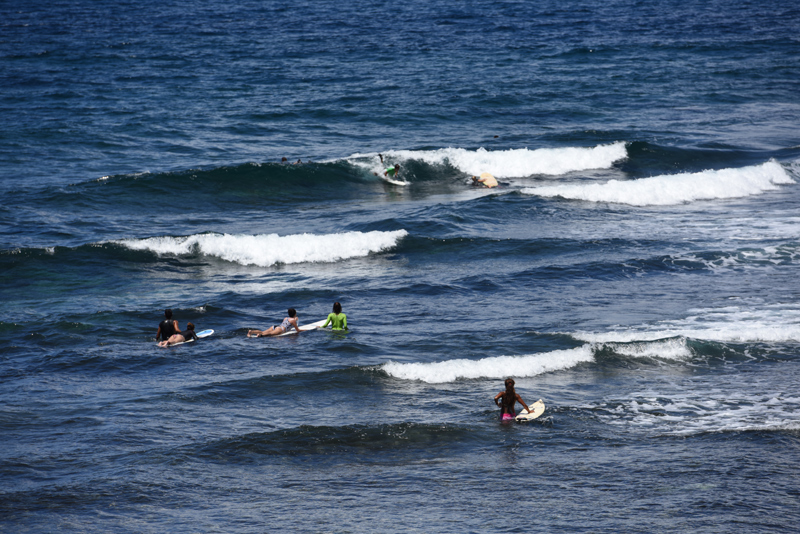 So with such promises lodged in my mind I decide to visit the surfing capital of the Philippines and learn to surf, look out Siargao here I come!
A short 45 minute flight from Cebu city on the local budget airline and I touch down on Siargao Island, peering out of the window during the flight I was delighted to see the blue waters below dotted with beach fringed islands, it looks soooo beautiful.
Strolling off the plane across the runway to the small terminal building the humid heat hit me even through the light shower of rain. I collected my small travel bag and headed out of the airport. At the exit gate a small group of people eagerly awaited the newcomers, offering rides to hotels around the island, I found what I was looking for someone renting motorbikes, I was taken to see the bike and shown a brand new Yamaha, perfect we negotiated a price and I was away.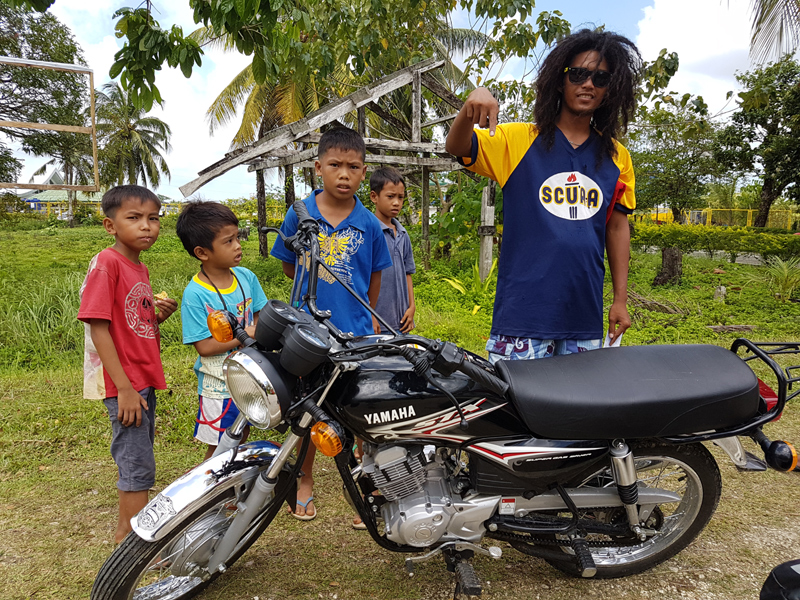 It is about an hours ride from Sayak where the airport is to General Luna which is the town on Siargao that is closest to the surfing areas and it was a lovely ride on very quiet road that made its way through the lush green island to my accommodation.
I had chosen a place to stay that was out of the town and close to 'Cloud 9' THE surf spot on Siargao. On arrival I received a friendly welcome and a drink. I dumped my bags in the room then set out to explore.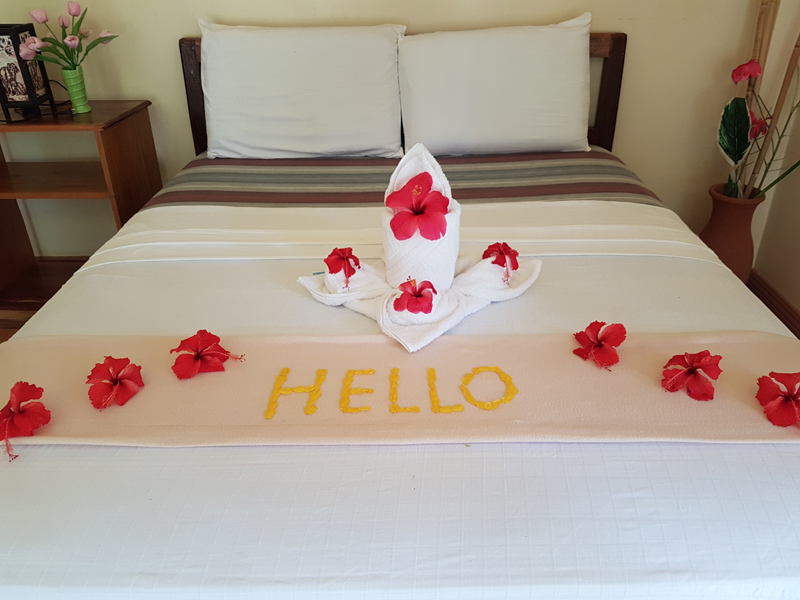 Just by Cloud 9 I found a row of surf shacks and randomly picked one to ask about surfing lessons ...
'Sure lets go' was the enthusiastic response ... 'what now?'
'Yeah, surfs good - plenty and not too big'
I stalled for a moment explaining that I was not prepared
'Take off your shoes and shirt, empty your short pockets and you are ready to go' came the reply, hard to argue with such enthusiastic logic!